While outlining various Gaelic drills for several different age groups, we have also decided to outline a number of frequently asked questions about the GAA and Gaelic games which has come up from time to time that may be of interest to you while you are visiting our website.
There are just 20 FAQ's outlined in this list so hopefully it won't take up too much of your time and feel free also to leave your own suggestions or feedback in the comment box section provided at the end of this page.
Read also: Our recommended list of equipment for Gaelic drills here
Frequently asked Questions about the GAA (20)
Q1: Who founded the GAA organisation?
A. The GAA was founded by Michael Cusack who was born in 1847 and is now buried in Glasnevin cemetery
Q2: When was the GAA invented or established?
A. The GAA was started back in November 1884 by Michael Cusack and 7 other men in Thurles Co. Tipperary
Q3: Why was the GAA set up or invented?
A. The GAA was set up and established to preserve our national pastimes and heritage and also to set up a national organisation to protect our national indigenous sports.
Q4: Where was Michael Cusack from?
A. Michael Cusack originated from County Clare
Q5: Who else helped to establish the GAA?
A. Other members include Joseph Bracken, Maurice Davin and Thomas McCarthy
Q6: What is the oldest club in Ireland?
A. The oldest GAA club in Ireland is Lucan Sarsfield GAA club based in west Dublin which was established in the year of 1886.
Q7: Which county has the most GAA clubs?
A. The county with the most GAA clubs is currently County Cork with over 250 clubs at present.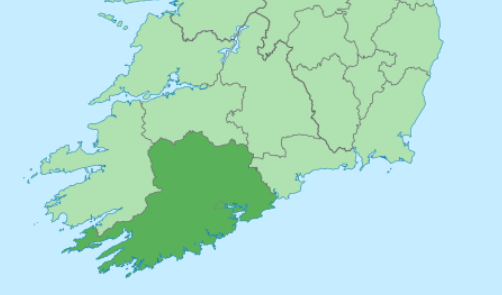 Q8: How many GAA clubs are there in County Dublin?
A. When last seen, county Dublin has 134 clubs which are growing in numbers each year
Q9: Which county has the lowest number of GAA clubs?
A. The county with the lowest number of GAA clubs is county Leitrim with 24 clubs followed closely by county Longford where there are just 27 clubs.
Q10: Who won the first all-Ireland final?
A. The county to win the first all-Ireland final was Co. Limerick
Q11: Is the GAA Ireland's biggest sporting organisation?
A. Yes, the GAA is the largest sporting organisation in Ireland
Q12: How many GAA clubs are there in Ireland?
A. At the moment, there is approx. 2200 GAA clubs in Ireland in total
Q13: How many people visit championship GAA games each year?
A. On average, over 1.5 million will attend GAA championship matches each year (2020 will be an exception)
Q14: How many people can attend matches at Croke park?
A. The capacity of Croke park is to hold 82,300 people
Q15: When did the knock-out championship system change?
A. The system of automatic knock outs in the championship was changed back in 1997 for the Hurling and 2001 for the Football.
Q16: What is the annual revenue of the GAA?
A. The revenue generated by the GAA in 2018 was €63.5 million and in 2019 it was nearly €74 million
Q17: What percentage of the GAA's revenue comes from gate receipts?
A. Approximately 48% of the annual revenue made by the GAA comes from gate receipts
Q18: How much was the development of Páirc Úi Chaoimh?
A. The development at Páirc Úi Chaoimh in Cork had a total cost of approx. €96 million but now has a capacity of 45,000 people.
Q19: How much money goes back to the club and county?
A. It is estimated that approx.  €8m goes back to counties and clubs for projects and an additional €4m is awarded on the basis of direct grants.
Q20: How old is the game of Hurling?
A. The game of Hurling has origins going back over 3000 years ago with the first references noted as far back as 1272 BC in County Mayo.
View also: Our list of equipment supports for Gaelic drills here
Educate others?
Did you find our FAQ's list about Gaelic games useful in any way? Or do you have anything interesting to share yourself while you are here?
If possible – please share your own feedback and suggestions in the comment box section provided below – so that others across the GAA community can learn also! (email addresses are not published)